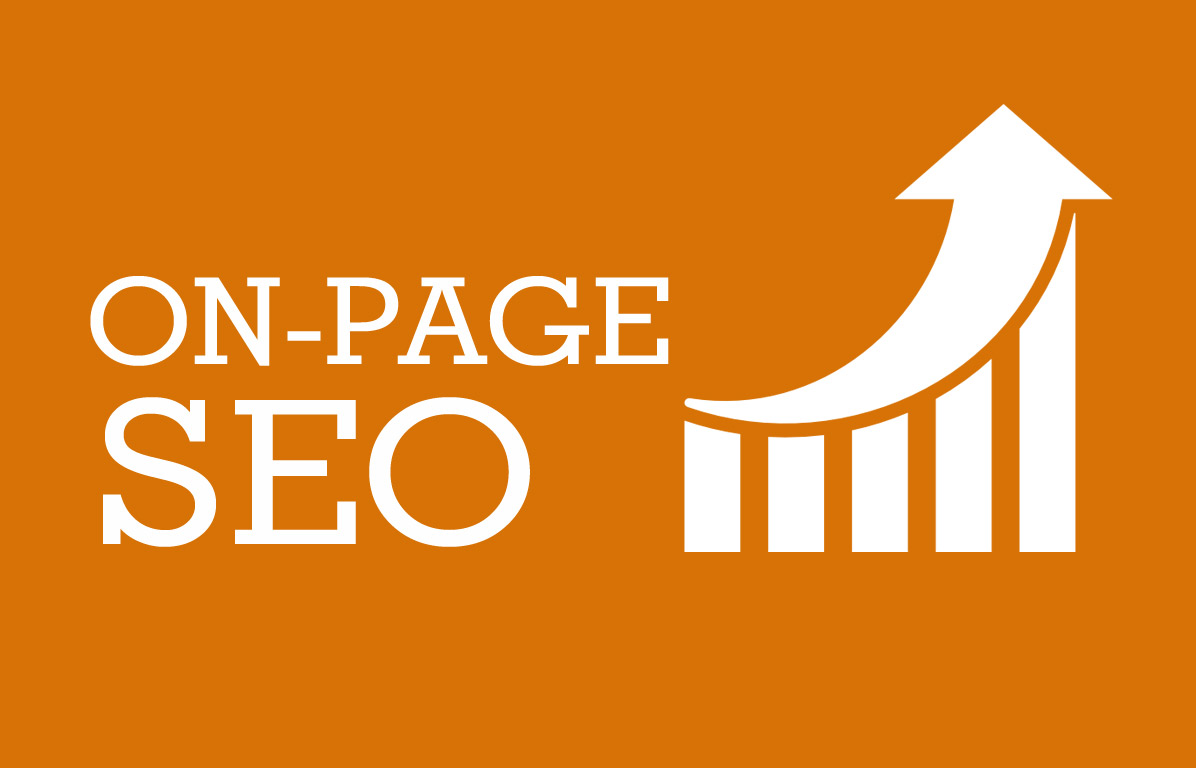 If you are a newbie in the world of digital marketing, then you must learn the SEO recipe which can aid you to understand the ON Page activities & its importance. SEO is quite a vague phrase for the newbies & for me too when I was introduced to it for the first time. Nowadays, everyone is familiar with the term search engine optimization, but there are few people who are unaware of the importance of ON Page activities which is its most crucial part.
SEO is being done on a website to optimize it as per Google algorithms. SEO is divided into two major parts i.e. ON Page & OFF Page. Ranking a website in Google is the prime importance of every seo expert & he/she performs the ON Page & OFF Page activities on it as per the requirements. The influx of websites in Google, created turbulence among the experts in finding the best solution for the improvement of a website's rank in it.

There are three major activities that can help a website to get immense traffic & widened reach through SERP.
Performing legal link building activities

Content marketing such as creating blogs, articles, infographics and many more.

Rectifying the ON Page errors of a website to make it suitable for ranking it in Google.
The reasons below could help you to find out what mistakes are being done so far by the business owners in promoting their website & how ON Page helped them in augmenting its visibility at the right time.
Optimizes website as per Google & increases its overall efficiency

: You couldn't get the result after being employing all the seo strategies if you're ignoring the ON Page activities. OFF page is helpful for building links for a website, but it couldn't give you the best result as you're expecting, till your website is ON Page optimized. Off page could bring traffic towards your website, but ON Page could convert customers into leads because of your website's top ranking. An attractive website is helpful to drag the attention of people surfing on Google, but it won't able to generate traffic as it can't sustain its ranking due to the poor On Page activities done on it.
You can save lots of your time by doing ON Page once

: Building a website & optimizing it as per Google by doing proper ON Page corrections could save lots of your time. You don't have to go back again & again for optimizing your website. Once your website gets crawled by Google, ON Page optimization will help it to amplify its rank quickly.

Get relevant traffic on your website

: If you're paying attention to the ON Page of your website, no matter what's your OFF Page strategies are, you could able to generate relevant traffic on your website without paying any bucks for it.

ON Page optimization is White Hat SEO technique

: If you don't want your website to get penalized by Google just because of creating low quality backlinks or implementing Black Hat SEO technique, must focus on ON Page optimization of your website. It's completely a White Hat technique & can help you to build good rank in Google quickly. A seo company in Raipur is now stressing on ON Page corrections of a website & they are well aware of its benefits.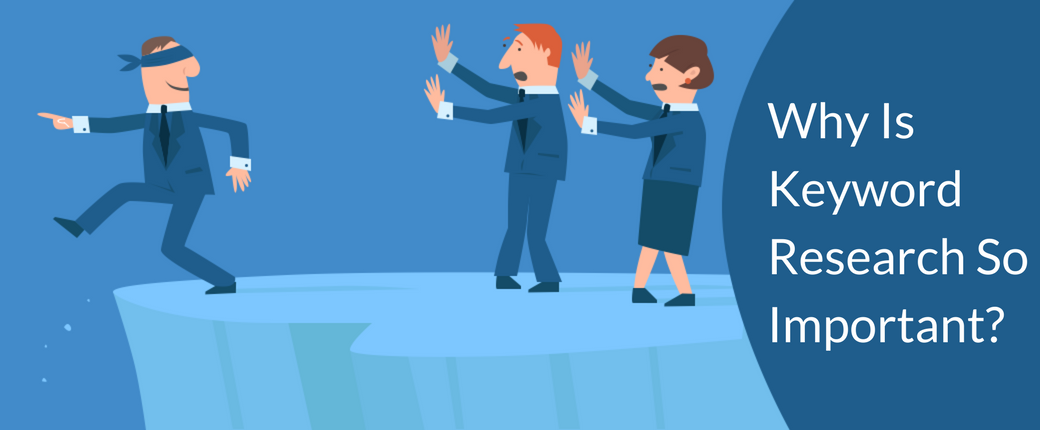 Let's check out what are the ON Page activities we're discussing about & how they can help a website to rank in Google & to build traffic for it. First & foremost, do the complete keyword research & focus on particular keywords on which you want to rank your website in Google. It's important, as it could aid you to analyze your audience who are searching info related to it.
The ON Page activities on which you must focus on are:
Title Tag: If you want to be in the race of companies dealing on a particular niche, add your primary keyword on Title Tag of your website's home page. Remember, a title tag help Google to understand what is the niche of your business & will rank accordingly.
Meta Keywords: Although it has not given high priority, but including targeting keywords could increase the chances to get ranked in Google quickly. Don't try to do keyword stuffing by adding extra keywords beyond the limit.
Meta Description: Describing the features of your business by including your primary keyword helps to improve your website's rank quickly. It holds high priority while doing ON Page of a website.
Including your focusing keywords in Headers of your web page: H1, H2 & H3 are the three header tags that need to be focused on while correcting the ON Page of your website. Other than these H4, H5, H6, H7 & H8 are considered as low priority. The H1 tag of each page should be unique & it must contain the keyword you're focusing.
Internal Linking: Most of the business experts are unaware of the term internal linking & they seek the help of seo experts or the professional seo companies to optimize their website to increase its visibility in search engines. Internal linking helps to link each page of a website with other which ultimately increases the authority of particular pages of a website & ranks them individually. I bet, many websites didn't have internal linking & this is the reason of the downfall of their ranking.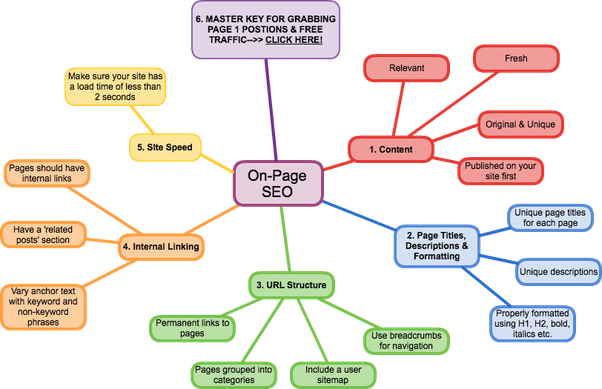 Sitemap creation: Highly important element of ON Page, as it denotes what are the existing URLs of a website & it helps Google to crawl each one of them individually & to index them properly.
Robot.txt: It's important to create a robots.txt file to give instructions to the web robots to skip those pages of your website which you don't them to visit. This helps to keep those pages away from the world which is containing sensitive contents & harmful for kids.
Image Alt Tags: Making it easier for search engines to understand what your images are about, alt tag not only helps to locate it easily, but it also tells search engines that you have quality contents rather than having a simple text webpage only.
URL Structure: Search engine friendly URL of a website can rank better. The URLs containing keywords work better for SEO & rank a website quickly in the search engines which is quite important for traffic generation.
On a whole, ON Page errors can be rectified while designing a website. It's not a tough task & can be done after launching your website as well. So, make an audit report of your website & start correcting the ON Page of your website. It will aid you to lessen the burden of your competition by creating a strong position in Google & other search engines.

The following two tabs change content below.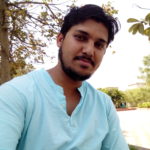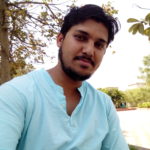 Latest posts by Sumit Chatterjee (see all)