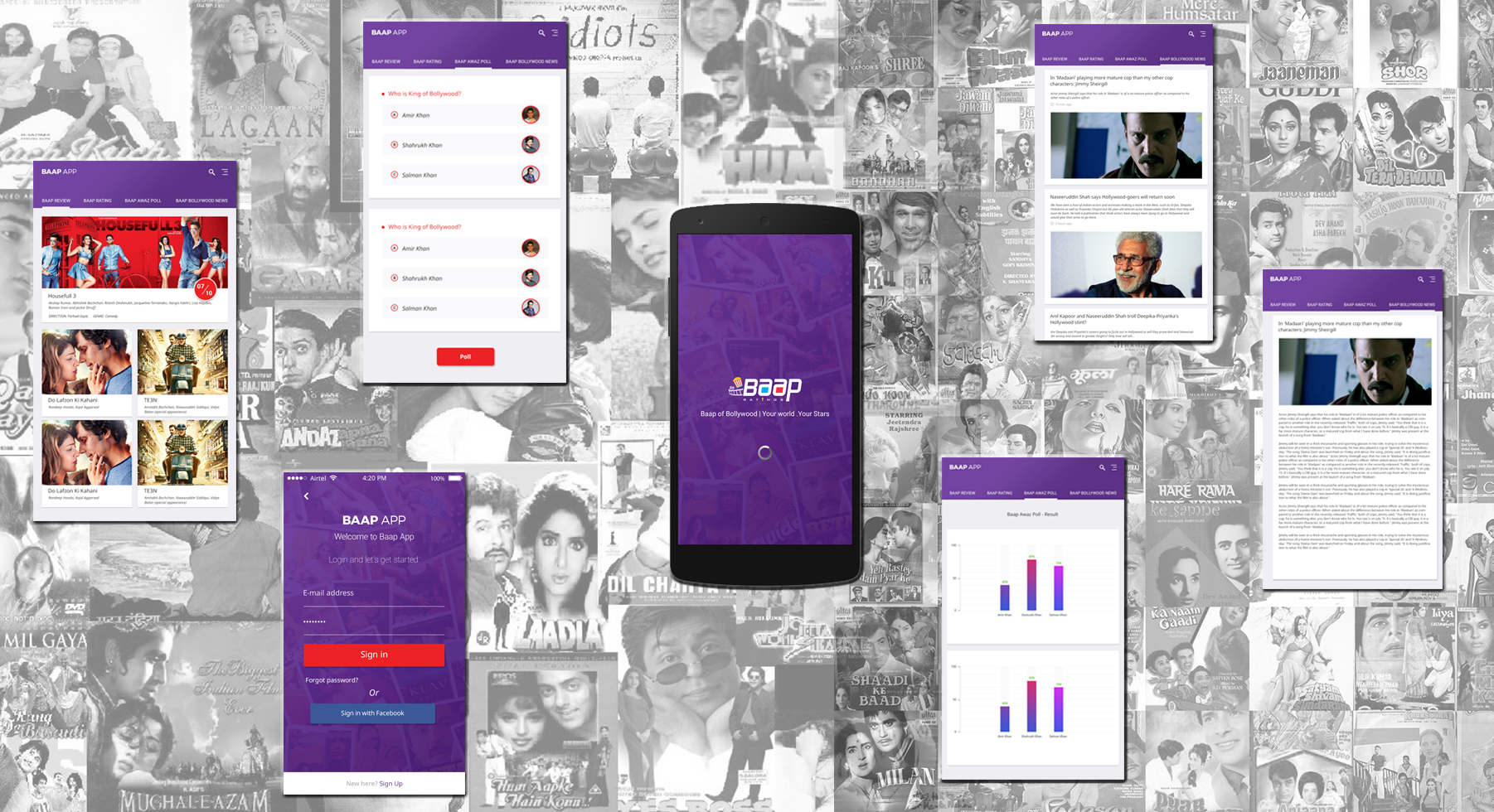 The Indian Film Industry has been an inspiration for so many across the globe and it's also true that some go level beyond to show how much they really love it. This is the story of BAAP – the Baap of Bollywood.
Dr. Jawahar Surisetty is a known name in education sector, but he's also an established Bollywood critic. Over the years he has built up a team of critics who actively review the latest releases in the industry. Dr. Surisetty is also a technocrat and he understands what's trending and what's fading in this changing technological landscape. Then one day, he decided to synergize all his deeds into one… BAAP. That's where we came in the picture.
Education, Bollywood and technocrat and when we mix it all together we've BAAP App. Apps are built for specific purpose and we must be familiar of the fact that BAAP is the first Bollywood app in the world that has a scientific ratings system for stars as well as movies, latest news, a unique gallery of photos, trailers, reviews and polls. The unique rating system is a scientific algorithm of revenues, public feedback, history and reviews. The poll panel also plays a part in the ratings. So you decide the fate of your Bollywood stars.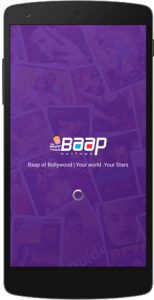 How we made BAAP
It all starts with how an app should look like? Decision on logo, tag line, color, font, text ratio, theme and so many critical elements are finalized. We fixed the color purple, of course popcorns & reels complete Bollywood and what's better than a collage of Stardom. Now we moved to technicality of app.
Designing an app starts with designing wireframe. Most of the youth and Bollywood fanatic generation are Android users so Konsole decided to start working on a wireframe for an Android based app.
Lot goes in while creating a wireframe for example, studying the UIs in trend, user friendly UI patters, data handling, scrolling, deciding hand gestures and many more. Then we started generating wireframes.
Wireframe approval leads to structured look and feel of the app. Most the UI is now clear and the backend coding is left.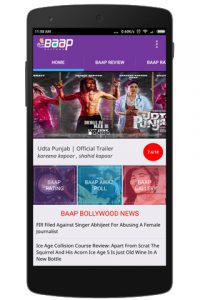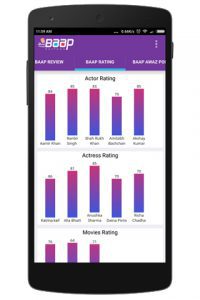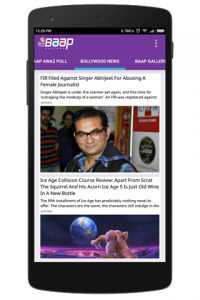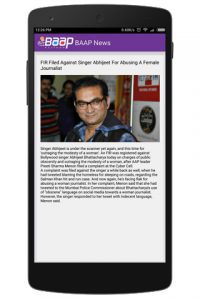 Once the app is coded it's put on pilot test which test UI performance, speed and load test and security then submitted to play store for verification. We never faced much of a difficulty for approval and the app is available in store for download.
If you've a brilliant idea of an app and want us to work it out for you, send us your inquiries here.

The following two tabs change content below.

Latest posts by Konsole Group (see all)