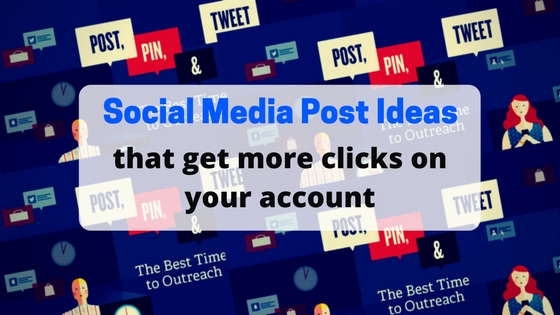 Social Media
The best way to get a clear understanding of Social media is to break it down into simpler forms. Let's start and look at each word individually.
The term "social" refers connection with other people by sharing and receiving information and the second term "media" refers to a gadget of communication, like internet. So from these two terms, we can pull out basic definition and explain together- Social media is online web-based communication tools that enable people to connect with each other by sharing and consuming information and Social Media Post ideas give an ultimate path to boost your business.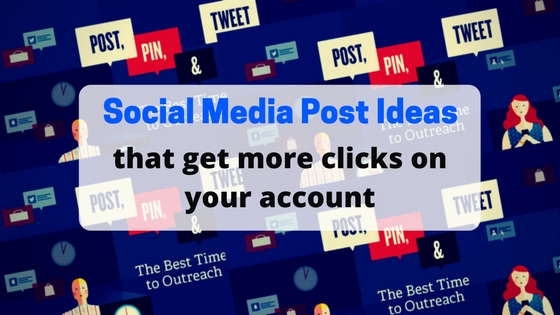 Social Media Post Ideas That Get More Clicks on Your Business Account
How social media can improve your business?
Social media is becoming a very strong digital marketing online tool that can connect your business with targeted audiences – many of them are prospective customers – if the process is done right.
Social media planner create great marketing opportunities for all types of businesses. You can use social media strategy to:
Promote the name of your brand product and business
Make customers aware about your goods and services
Find out what customers think and expect from your business
Attract huge customer traffic
What kind of post should business share in social media accounts?
Social media post is an inexpensive way to promote your website and to keep new and existing customers discussing about your business. You need to know the most popular social media sites and identify the ones that work best for your business. Facebook, G+, Twitter, YouTube, Linkedin, and Pinterest are most popular social networking sites.
Here are some social media post ideas to use when creating content you can share with your followers. Check out the list below for a little inspiration.
Company Focused Post:
If people are checking your social media account pages to learn about what you do and who you are, your posts will give potential customers a better sense about your business.
Social media is a great way of sharing posts in various social media account and give people idea about what goes on day-to-day at your company.
For example, take a photo of a company's meeting, manufacturing of products or brands, or the desk of CEO. Behind scene photographs give an image to your company and make it feel more personal.
Audience Targeted Post:
One of the best thing about social media post is that it gives you chance to interact with potential customers directly.
You have to create a post which relates to customer's emotions like their lifestyle, career, success, festival wishes, birthday wishes because those things will effectively increase your fan following and post it all on social media accounts of your business pages. This kind of posts make better relationship with your business and increase your brand popularity.
You can make your posts interesting and creative by posting fill-in-the-blanks, questions etc. These type of posts attracts more customers because it elicits such creative responses.
Content should be Short and more Accurate:
Content should be short, attractive and accurate with all necessary information. Create better titles, creative lines, and caption that help your posts to be more promotable. Don't just settle for one title or creative line. You should be posting your content that performs well multiple times on social accounts.
You can use compelling, colorful images and hashtags. You can also add short but meaningful content and entertaining videos.
You can create theme based content for your business on specific holidays and festival celebration.
Try New Innovative Ideas:
Today's business owners know the value of social media, but find it hard to bring engagement. They should try new innovative ideas to make their posts more engaging.
For eg. you can create contest post for your business pages and ask your audience to submit a selfie with your product or visual representations of your business. This post creates a relatable online experience with your company as well as producing credibility for your brand.
Get attention to Special Post:
If your business starts an event or offers like new year parties, new brand launch ,50% discount to a specific brand and services, free home delivery service etc, you can create posts for this special event and offer. If the event is organized regularly on certain frequency like weekly or monthly, you should create regular posts to promote your event.
Complement them with a catchy hash tag and other relevant things. These type of posts can easily attract their audience attention.
Create a list of business news, announcements, and general awesomeness and share it with your followers weekly. Releasing this list on a regular schedule will have your followers checking your page week after week to get it.
Social media post makes it easier for your customers to find and connect with your business. And by connecting with your customers on social accounts, you're more likely to increase customer retention and brand loyalty.

The following two tabs change content below.