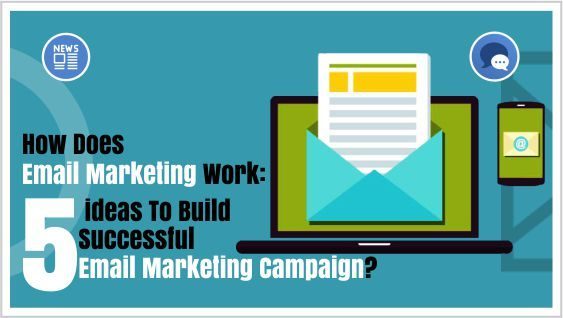 Promotion via e-mail is very efficient — if you get it right. You need to ensure that you achieve right target audiences and they click your e-mail and actually read it. Here are some ideas to know how E-mail marketing work for your business: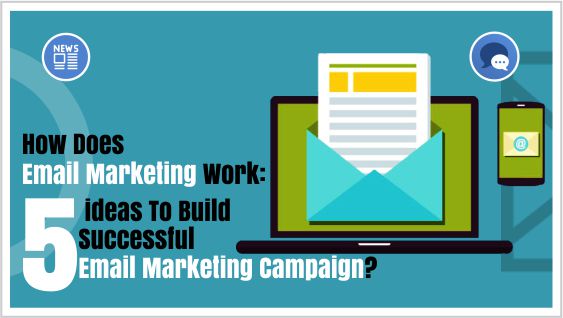 How Does Email Marketing Work: 5 ideas To Build Successful Email Marketing Campaign?
1. Prepare a List of Your Target Audience:
Prepare a list of your target audience according to their interest. You need to get information about your viewers including:
Location– Location based email marketing is the demand of today's market. It provides better result. most email marketing subscribers list are made up of current users, so the chances of your business promotions are high. You need to understand what they have obtained from you in the past. You also need to interact with them to learn about specific needs and how your items or services assisted them.
Perhaps, you are aware enough to see what upcoming difficulties they may face and what improvements can be done. Think like client, rather than the designer of products or services as it can make a big distinction while you make your marketing strategy.
Demographics– These section basically points on age and gender of the users. Customer demographics are about how old are they and how they were treated.
Interests– Specific products or services, special offers, loyalty coupons or general updates signifies your user preferences.
2. Make Your Emails Relevant and Personalized for Each Recipient:
The advantages of making emails relevant and personalized for each recipient will make your customers happy and fetch better business results for you.
You need to first prepare a segment before you personalize emails. To create personalized e-mail segment your data source and send appropriate content to each segment. Before you segment your subscriber lists, you have to collect more information about your connections.
3. Be Regular With Your Emails:
Always send regular emails to your customer because regular emails increase your sales. For growth of your business you need to first setup
your goals. Select the type of campaign you're going to send. Build your email. Add relevancy in your emails, especially when you are targeting people who are interested in your products or services. It is useful to improve relationship with your customers.
4. When to Send Your Marketing Emails?
In a study conducted by email service provider, an algorithm was used to gather information on the best time to send to individual email addresses in their local time zones. Basically the algorithm used data on subscriber's engagement in order to determine the best times. Try splitting your subscribers into separate lists and send first half at one day and second half other day. Prepare a comparison chart of your results in the reporting section and make a decision that helps to improve your ROI.
5. Double-check and Test Before Sending Mail:
If your goal in email marketing is to get ROI from campaigns then it is your responsibility to double check your email before sending. Small spelling mistakes and grammatical errors are common in marketing emails. Little typo error is forgivable but you should be careful. Create a test email to double check format if it's a good for your subscriber.
Conclusion :
Before you send an email it's important to make a list of people. Start with the simple list of your subscriber. You can check customer's name and email from data.
After sending email make sure you are creating or receiving reports on your campaign. This reports help you learn which messaging worked and which didn't, as well as identify the opportunities to optimize your content.
Take ideas of email marketing to promote your business and see the difference.

The following two tabs change content below.